Welcome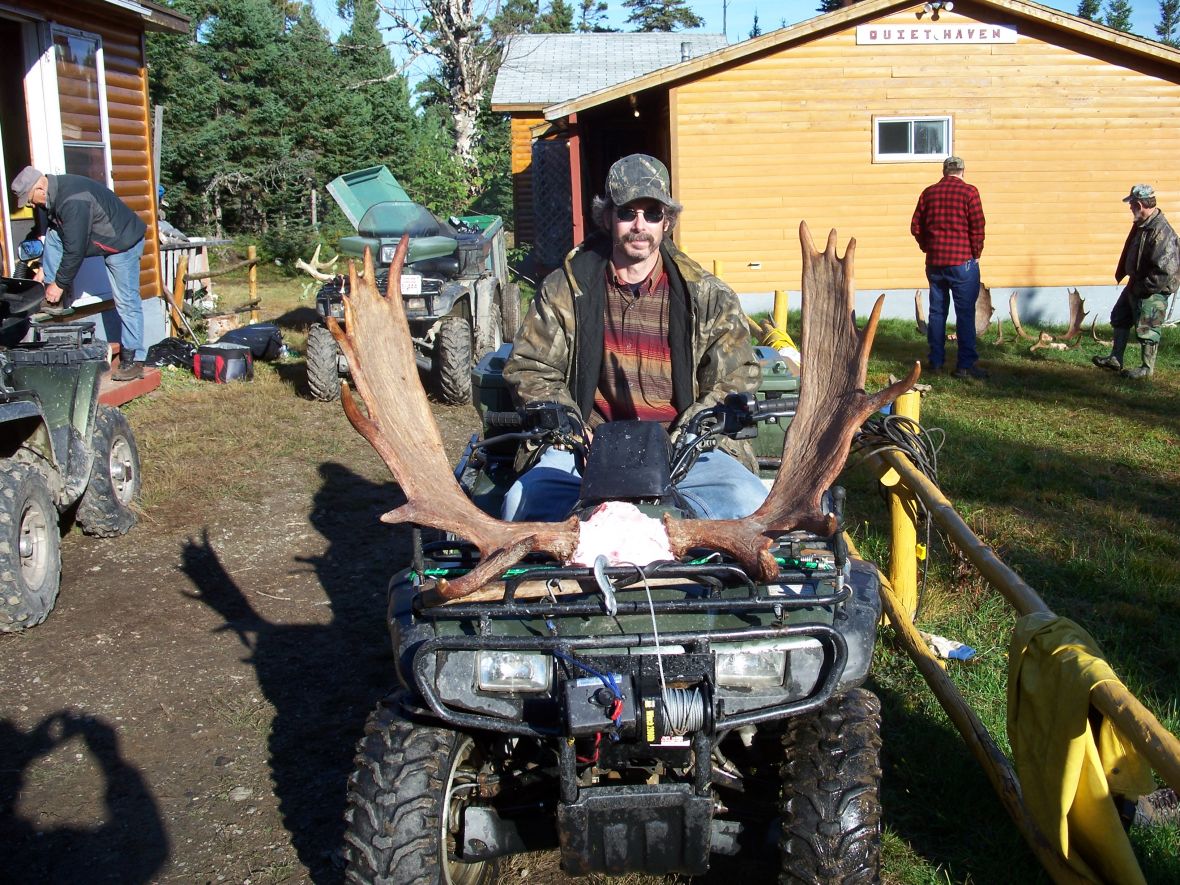 If moose hunting, woodland caribou hunting and/ or black bear hunting brings your attention to Newfoundland then undoubtedly you have chosen the right place to look and the hunting guides and owners at Hinterland Outfitting Ltd. can help you put together that memorable and successful hunting trip you've been waiting and planning for.

With over eighteen years experience in the outfitting business, specialized in moose hunting, woodland caribou hunting and black bear hunting and located in a relative pristine environment, we know that we are situated in one of the best areas in Canada to hunt and harvest these big game species.

We take our hunting very seriously and will not hesitate to provide that extra effort to ensure success. We have a great deal of respect for our clientele and the services, accommodations and success rates certainly reflect this.

We strive to be as helpful as possible with our clientele, from your first contact with us to the time you return home with your game and trophies. If things need to get done on this end, count on us to do them in a timely and professional manner.

We are most certainly honest, reliable, consistent, and dependable and we feel confident our former clients will attest to these strengths.

From our efforts to ensure you, our client, a successful, enjoyable and memorable hunting experience, to the final delivery of our hunting opportunities, Hinterland Outfitting Ltd. and its staff will do everything in our power to meet and exceed your expectations.

Our goal is to work with you so that together we can plan your hunting adventure to make it successful and memorable. So, if you are a well-seasoned hunter; one with lesser experience; or you have a unique situation, give us a call and every effort will be made to assist you.

Above all, we attempt to give our clients the best and most enjoyable hunt and wilderness experience obtainable.

For further information please visit the other areas of our website and please feel free to contact us at any time.

Thank you for visiting Hinterland Outfitting Limited and considering us as your choice for your Newfoundland big game hunting outfitter.