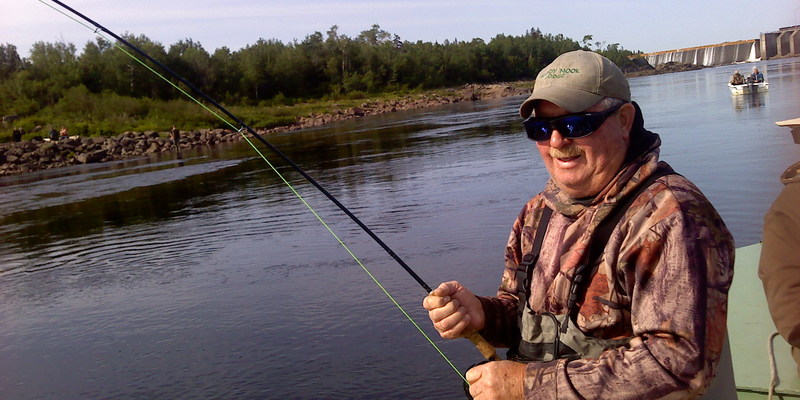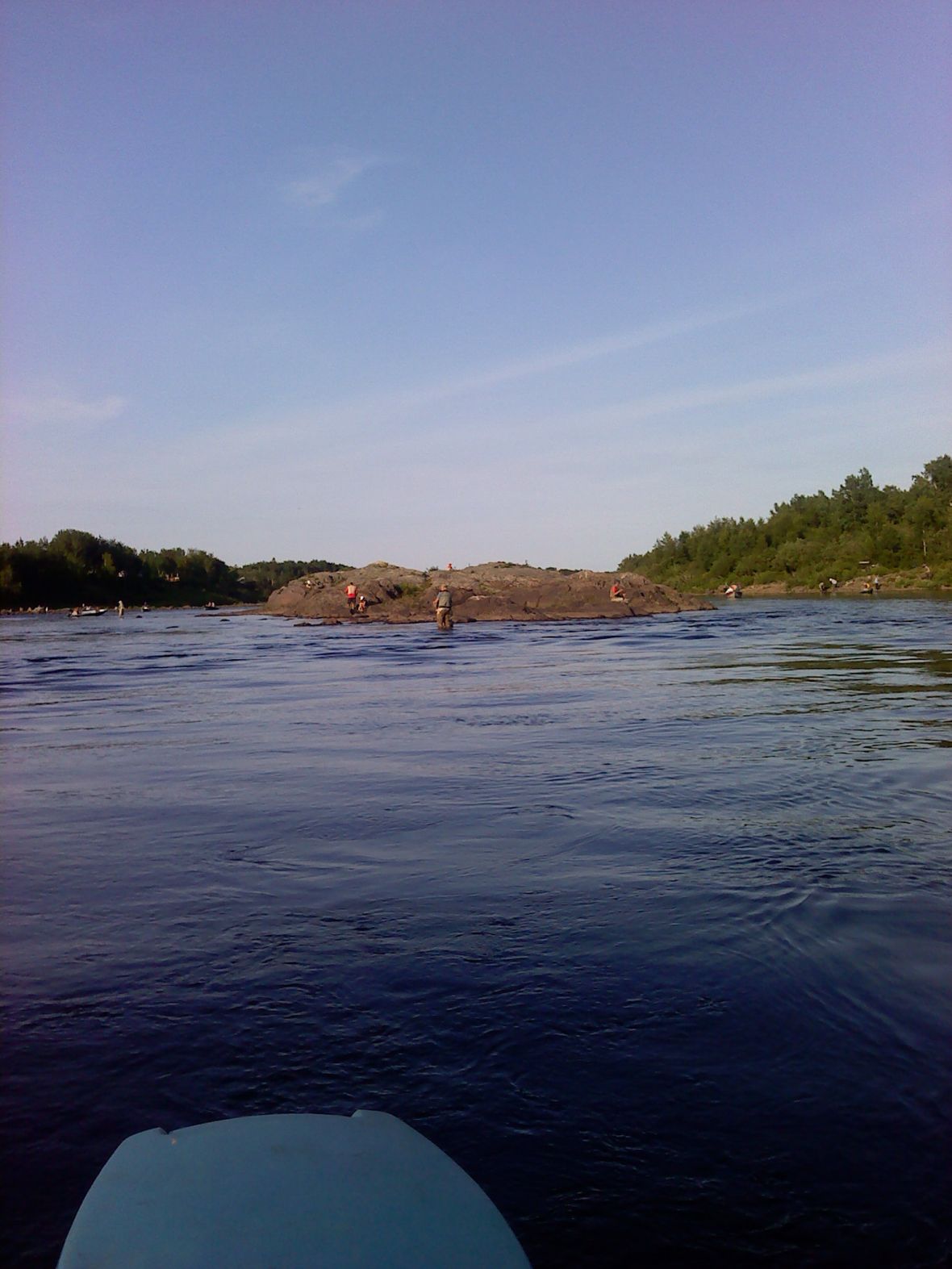 The salmon season on the Exploit's River started off relatively slow with the few fish that were in the river taking the fly. Then early in July there seemed to be lots of fish with many rising to the fly but refusing to take it. However there was some excellent salmon fishing during the week of July 13-18th on the Exploit's River. Weather was both good and bad or to say the least, barely tolerable at times, but the cool temperatures also kept the water temperature down. There were plenty of fish jumping, finning and porpoising all over the river. It was common to hear and see fish hooked at every hole. An estimated 1700 fish went through the counting ladder on the Exploit's River on July 17th.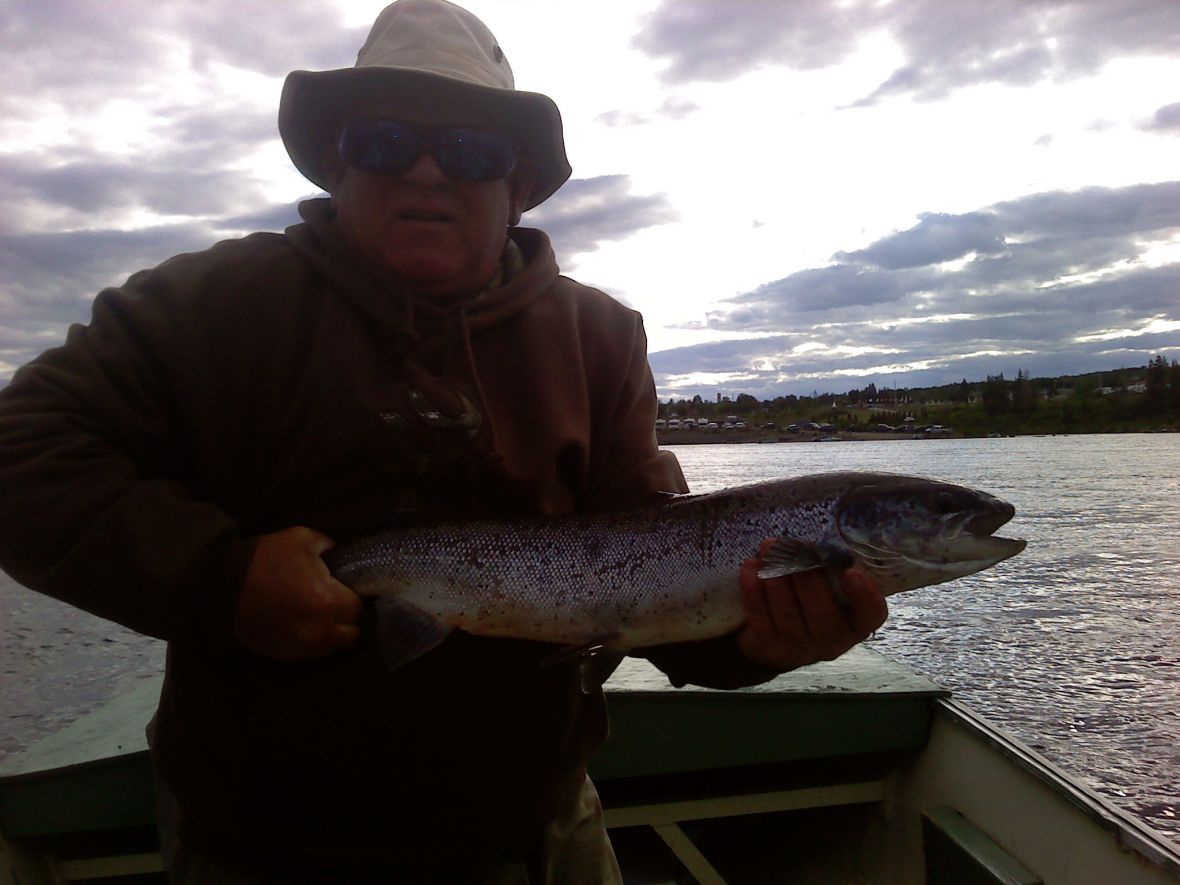 Four guys from P.E.I and N.B hooked forty eight fish in five days of fishing with myself, Lou and Terry landing twenty eight and retaining fourteen. Several fish released were in the 10lb plus range. One measured 68cm and one measured 70cm. Bobby and Al managed to get one double header during their stay and at another time I was dipping a fish for Bobby when Al hooked into another one which he landed.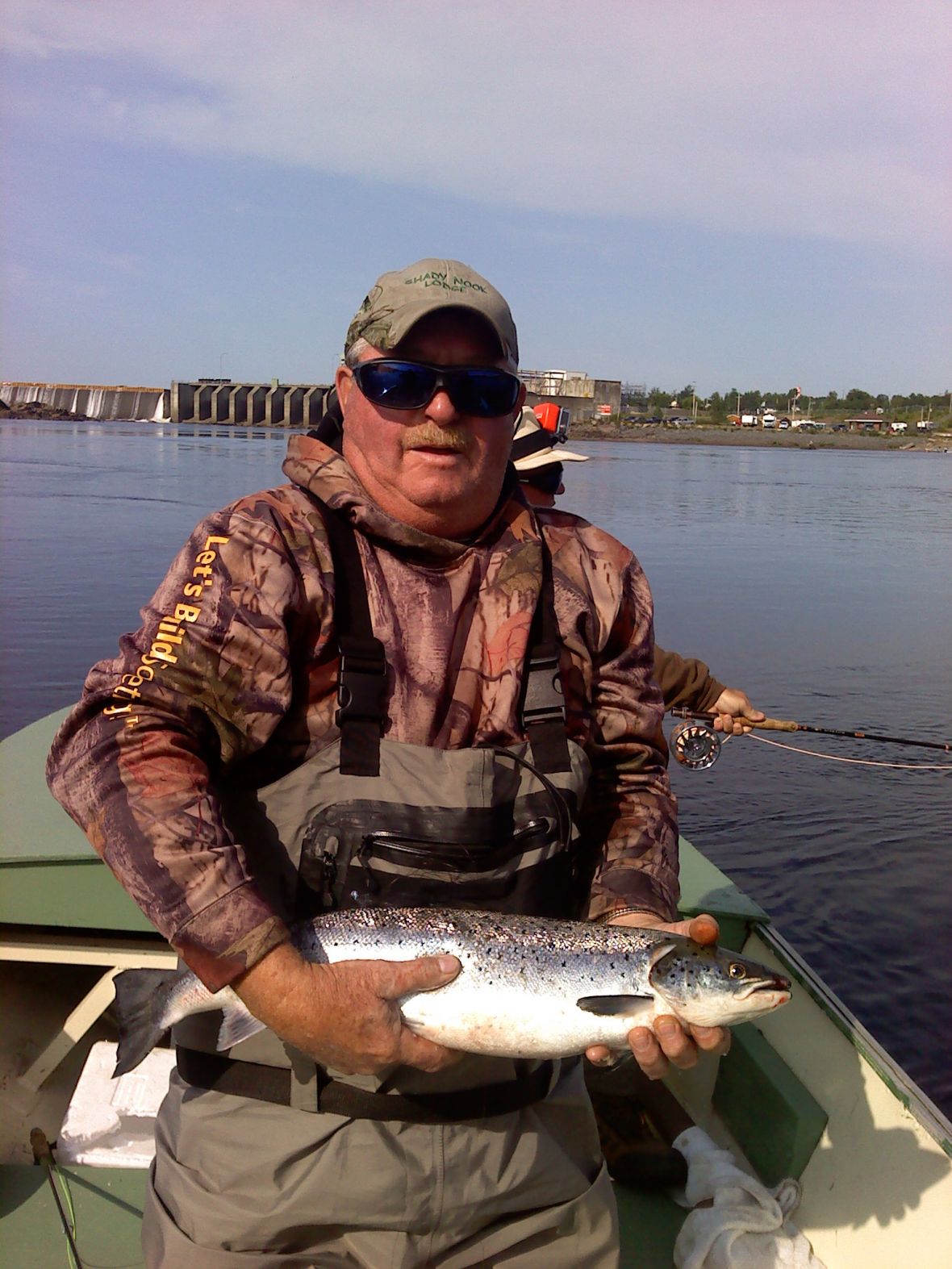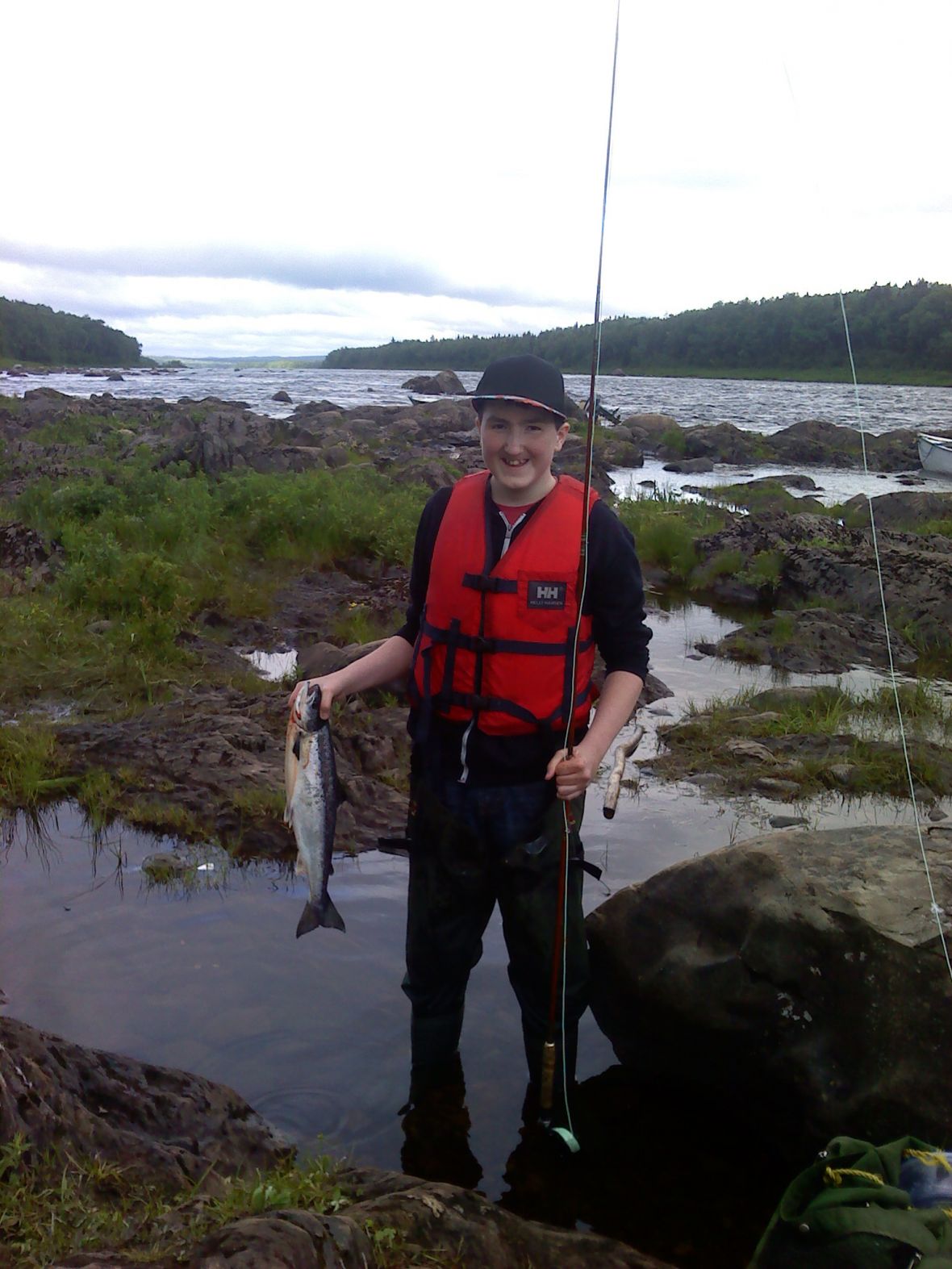 A very proud Zachary Froude with his first ever salmon grilse caught on the lower section of the rapids on the Exploit's River from "the island" on July 9th.
.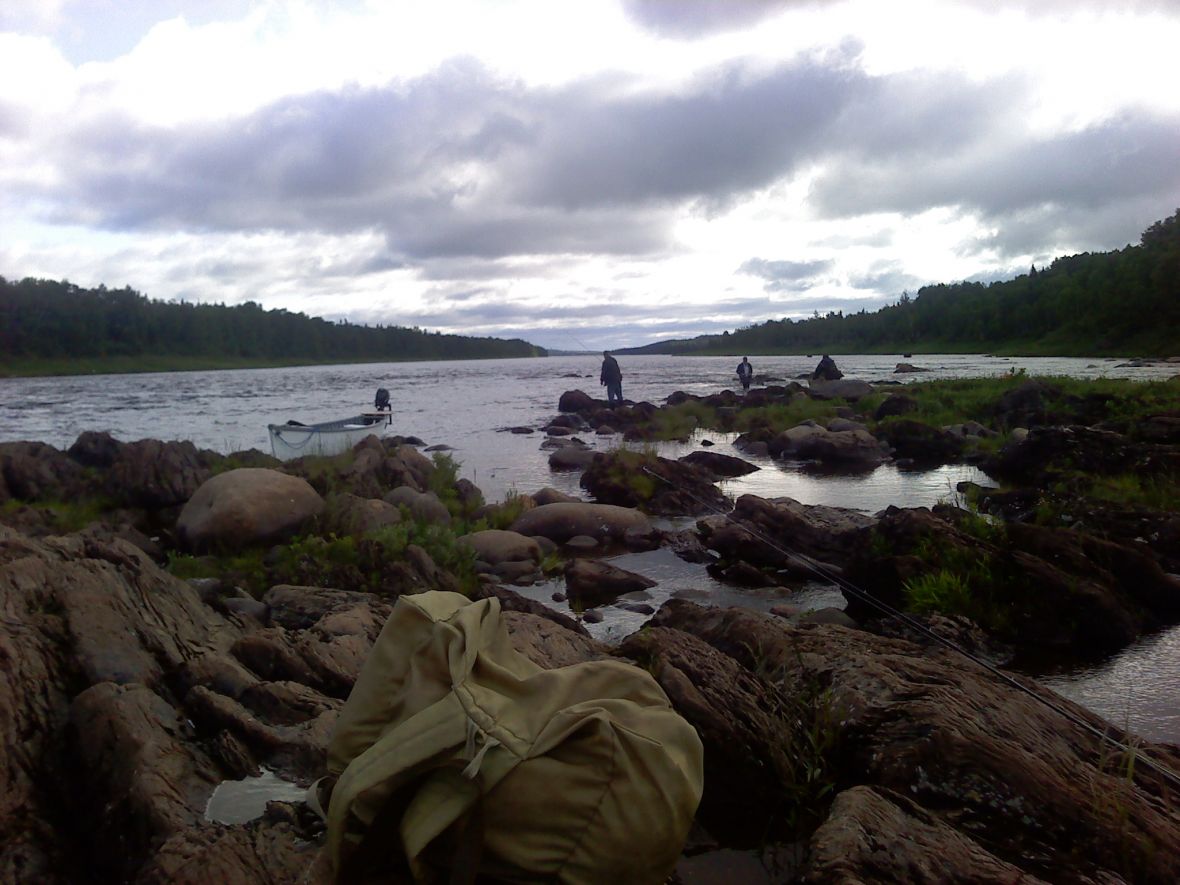 Brad Ducey and his grandfather Bob French with a couple of salmon they hooked during the week of July 13-18th. They fished two days hooking eight fish, landing three along with countless "rises".
s.